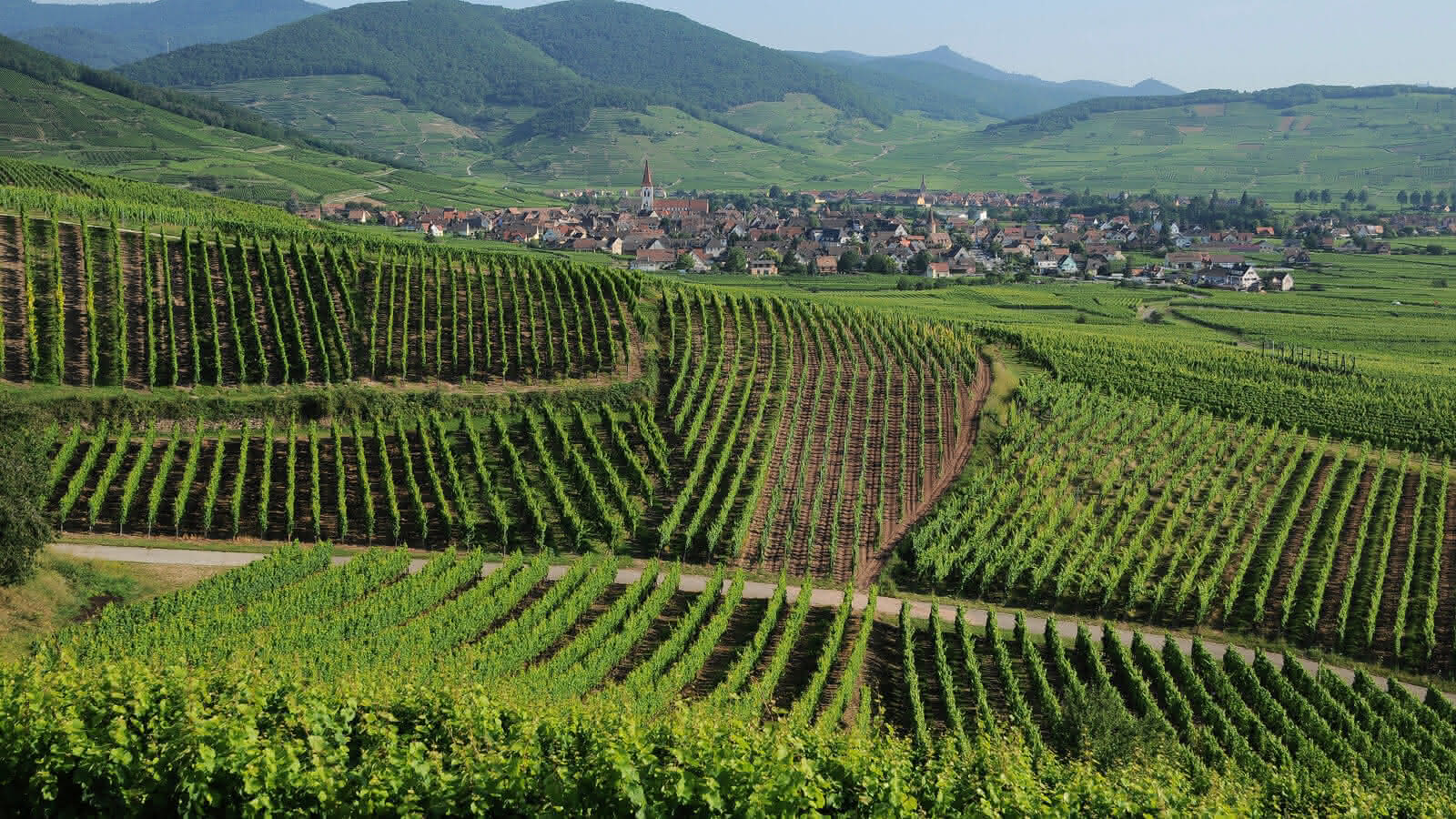 Christian Binner
Ammerschwihr, Alsace
In 2000, Christian embarked on a journey to continue his family's legacy as winegrowers by taking over the Domaine. With a deep respect for the land and a desire to produce high-quality wines, he transitioned to organic cultivation and began exploring the principles of biodynamics. In 2016, Christian decided to take his dedication to the next level by selling a majority of his vines and focusing on the hillsides and grands crus' vineyards, with the goal of cultivating less surface area for greater precision and minimal intervention.
To align with his values, Christian also constructed a unique bioclimatic cellar that promotes the development of people and terroir. His philosophy is rooted in the belief that every gesture and decision matters, and he maintains a keen eye on every aspect of the winemaking process. The steep vineyards are surrounded by nature and have been chemical-free for nearly thirty-five years. The grapes are harvested by hand in early to mid-October, at their peak ripeness, resulting in fully ripened fruit and high-quality wines.
THE CELLAR, in his words:
Fully committed to healthy, biodynamic agriculture, Christian decided to embark on a crazy project to build a bioclimatic cellar. Inspired by the visit of several others cellars built with sensitivity and five years of studies and hard work in 2012, hey started it vinify the wines in the magnificent cellar with the compliance of the Laws of bioclimatic construction (the Golden ratio, organic shapes conducive to the good circulation of energies, Respect for the natural polarities of wood and stones during the assembly of these materials, etc.) to promote maximum well-being and harmony of wines and active people in the cellar!An astonishing and encouraging result: more motivated still, the winegrower, his family and all the staff of the estate have invested themselves over five years to bring this project to fruition.
A succeeful challenge! Since de wines evolve in this serene atmosphere, microbial deviations are much rarer. A form of serenity has appeared in this place. It's great to work, and our yeast friends obviously feel much better! The thermal characteristics of the building make it possible to 'leave time to time', giving the wines the freedom to evolve at their own pace! This cellar now allows us to age our wines for several years, some 2 to 4 years. The wines thus gained in micribiological and oxidoreductive stability.