WELCOME
We are a wine-loving couple: one half of us is French (Dany) and the other half is Czech (Tereza). We first met while living in London, where else but in a wine bar. Few years later our daughter was born and we started plotting our escape to Prague. Here we are now!
Wine is our passion; and we want to bring you a taste of what we believe in – wines made naturally and lovingly by small producers in France. Our wines are made by people who respect their land and farm sustainably. They apply great care and attention to every stage of the winemaking process, from the farming to the picking and everything that happens in the cellar. We trust that this is what makes our wines so vibrant and delicious.
We are very lucky to have personal relationships with all the unique winemakers we work with and we want to share our enthusiasm and knowledge with you.
Bringing French wines to Czechia



Our concept is simple: we want to introduce you to our small selection of wines made by talented, under-the-radar French winemakers. Whether you are an individual who is simply curious about what exciting possibilities in wine are out there, specialised wine shop, or a restaurant sharing the same philosophy, we are keen to help you explore some of the wines that we have discovered.
How does it work? Few times a year we drive over to France and to collect our wines. We also use this opportunity to catch up with our winemakers in person. When back in Prague, Dany hops on his bike to bring the wines to your doors.
Bringing Czech wines to France
Of course, we don't just love French wines! We are very excited to eventually work with some Czech producers and help them find good home in France: whether it's on a shelf in a Parisian natural wine shop, or in one of our winemaker's cellars. We strongly believe in the spirit of collaboration and exchange. We want to bring some of the wonderful wines made here in Czech Republic to France, where we can share them with like-minded people.
Join us on our exploratory journey, and help us build a community of natural wine lovers here in Prague!
About us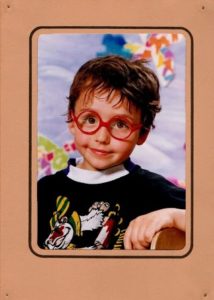 Dany grew up in Cahors, a wine region of the South-Western France which some of you might know as the Black-Wine town. He spent the last 20 years working in the wine industry, starting by picking grapes when he was 15 years old. He worked in various top restaurant in different region of France to learn more about their culture, gastronomy and wines. This unique experience made him understand the importance of 'Terroir'.
In 2011, he moved to London, where he spent 10 years of his life, and decided to specialised in small independent producers who use minimum intervention and produce their wine with love and care. He worked and learned in some of the most renowned natural wine places and established one of the best natural wine bars. His London's journey concluded by being a sales manager for an independent importer.
Regularly visiting winemakers and always learning about his passion and philosophy, Dany is now keen to share his knowledge and experiences of wine with you.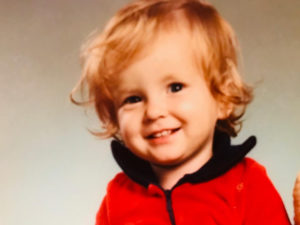 Tereza grew up in Prague but spent all of her adult life in London. This is where she discovered her love of wine and has used this not only for personal pleasure, but also in her work: through organising immersive art events including a focused attention on wine tasting. She is an artist and a research, who has been exploring the importance of all our senses in creating a meaningful experience in art and life.  Tereza has staged a number of performances for all the senses, which involved working closely with chefs and sommeliers. Tereza is an editor of Tangible Territory Journal, which brings together the voices of artists, scientists, philosophers, architects and number of others, around the themes of sensory perception, including of course taste and smell. Tereza is planning to capture some of the wines' stories on film to share with you.