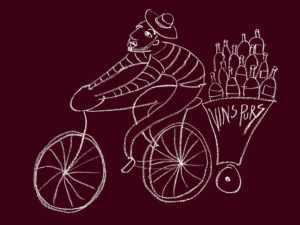 VINS PURS WINE CLUB
2 500 CZK a month 
A perfect way to discover the world of the exciting new wave of winemakers, delivered monthly directly to your door.
Each month you will receive a hand-picked box that contains the most exciting bottles, as chosen by us.
We will be focusing not just on what we think tastes best but also the mood and atmosphere of the season we will be delivering in.
Expect bright, vibrant wines for spring & summer; darker, more meditative wines for the cooler months of autumn & winter.
6 bottles / month


10% or 15% off Our Online Shop


Private wine tasting
Wine Tour 
a seasonal and varied selection,
delivered to your door on the day of your subsciption purchase every month.
as our family member you will be offered a generous discount for any extra purchases,
available during you whole subscription time.
a wine tasting including 6 different wines, with french Charcuterie & Cheeses,
run by Dany in French or in English language,
for up to 12 people,
will take place after 6 months of subscription.
a week-end with Dany visiting our favorite winemakers in Czech Republic,
includes domaines and vineyards 'Tours & Wines' degustation,
will take place after 12 months of subscription.
By subscribing you're not tied into any contract and your subscription can be canceled at any point.