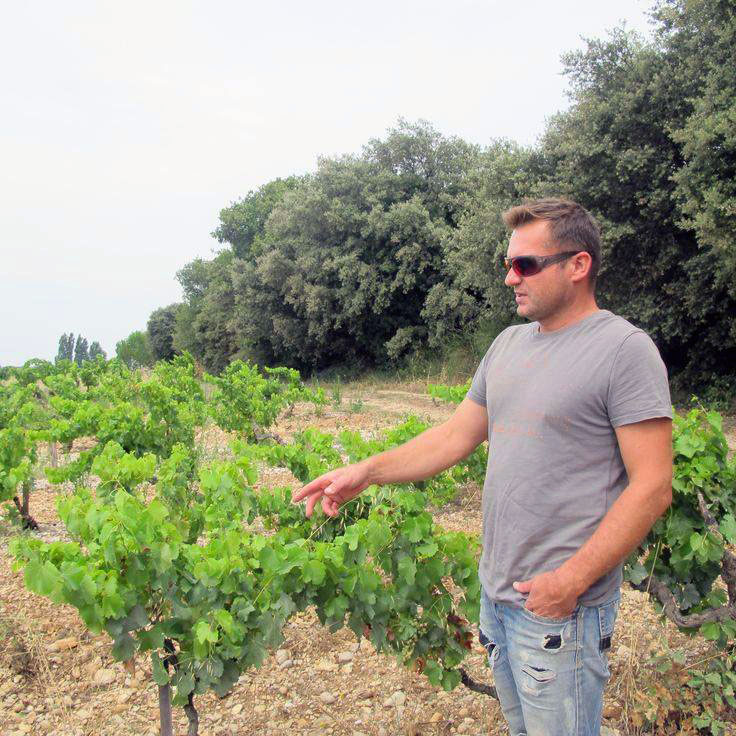 Pascal Chalon
Tulette, Rhône
Pascal's winery is situated in Tulette, a small village just beyond the Chateauneuf-du-Pape appellation, but with the same exceptional terroir of clay, limestone and pebbles, and some areas with a sandy surface. Despite being born into a family of wine growers, Pascal initially did not pursue a career in winemaking. It was only after a friend from Domaine Roche-Audran, Vincent Rochette, showed him that wine can be made naturally and simply, using just a few vats, a press and beautiful grapes, that he realized his true calling.
After studying economics, Pascal returned to his roots with the dream of producing his own wine. Working at the Cooperative, he absorbed all he could, testing and learning everything on the job. In 2001, he created his first wine, 'Grande Ourse', in his grandmother's shed. However, after leaving the Cooperative in 2002, Pascal questioned his cultivation methods, realising that a better balance was necessary in the vines. He was inspired to pursue organic and biodynamic agriculture after reading the book 'Le Vin du Ciel à la Terre' by Nicolas Joly, a pioneer of the biodynamic wine movement. Pascal became Demeter certified in 2010, but later relinquished the label to have more freedom to follow his instincts.
Pascal's wines are renowned for their exquisite finesse, fully expressing the terroir. They are powerful, intense and silky, yet fresh and well-balanced.