Mari

e & Olivier Horiot
Les Ricey
s, Champagne
A Family Legacy Rooted in Les Riceys – Nestled in the lesser-known region of Les Riceys, Marie and Olivier are proud to carry on their family's vine-growing heritage dating back to the 1600s. Surrounded by three appellations – Champagne, Coteaux Champenois, and Rosé des Riceys –  Rosé des Riceys is renowned for its exceptional Rosé, one of the longest-lived still rosés in the world.
Located closer to Burgundy than to Champagne's central towns, the terroir of Les Riceys boasts a unique mixture of clay and limestone, like northern Burgundy: The Kimmeridge soil. Producing some of the region's richest soils, yielding champagnes with exceptionally rich fruit and vinosity.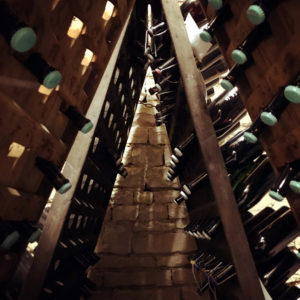 While their father and grandfather sold their grapes to the cave cooperative, Olivier focused on creating perfect base wines for champagnes, producing still wines for the first four years. They cultivate the most common champagne grape varietals, including Pinot Noir, Meunier, and Chardonnay. Additionally, they have the rare opportunity to vinify the four other grape varietals allowed in the appellation: Arbane, Petit Meslier, Pinot Blanc, and Pinot Gris, which are found not only in blends but also in mono-cépage cuvées.
Olivier's passion for preserving and revitalizing the region's seven indigenous grape varieties has been a revelation in the Champagne region. Their cuvées, cherished by both wine enthusiasts and beginners alike, have earned them a well-deserved reputation as champions of the region's rich wine heritage.
Fun fact: Olivier's 0.14ha of the 1ha of Arbanne planted in Champagne makes for a unique and exclusive experience not to be missed